The GDPR's strict regulations could lead to a board more willing to lend an ear and fund improvements and the opportunities to get data.
Resources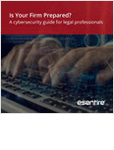 A Cybersecurity Guide for Legal Professionals
There are two types of law firms: those that have had a security breach, and those that will. Is your firm prepared? Get the answer by implementing the best practices across multiple resources.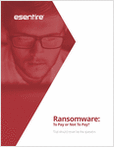 Ransomware, to Pay or Not to Pay?
That should never be the question. Learn 5 ways you can put prevention at the core of your firm's cybersecurity policy through utilizing solutions that have evolved to prevent today'sknown variants.
MORE RESOURCES